Friday, December 16, 2011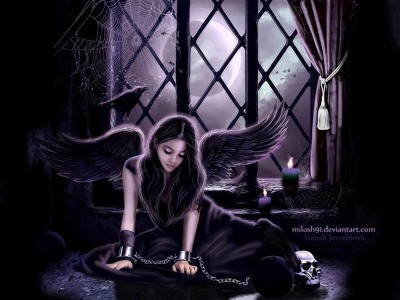 Posted by

ankita poddar
at 11:06 PM
No comments:

I told you the words won't rhyme,
The birds won't sing, the bells won't chime.
The beauty you held, the truth you'd deny,
The way you'd believe every single lie.
And now you're world is crashing down,
smashed, broken and falling around.
I can't see tears flowing out,
Still in shock, are you in doubt?
Did you not believe me when I said,
That it's over now, it's time we fled.

Go away, it's over now!
Go. Find a way out somehow.
Posted by

ankita poddar
at 10:58 PM
No comments:

Its time I said goodbye,
Left words unsaid for far too long.
There is little left to do,
Little I can say to put it right.
I've let you down everytime,
I see the look in your eyes.
Yes, I saw you cry,
Heard you deny.
It's not your fault, it's all mine.
So I'm running away,
Not for you to find.
Maybe you'll forgive me someday,
For running, for leaving this way.
Posted by

ankita poddar
at 10:50 PM
No comments: